Kitchen and Table Top Accessories
Provided with see-through containers for easy identification of contents without opening them.
Can be used as Chutney Cum Pickle Storage jar & Spice Storage Containers for Dining Table & Kitchen
Provided with easy to use perforated spoons & container lid with knobs for easy access.
These pots will give an extra touch to your pickled foods and is a perfect gift for every home
Made from high quality food grade plastic.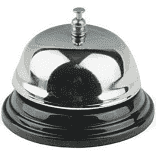 2pcs set salt and pepper shaker
Beautifully white with a black stand
Features a pour hole
Handy and comfortable to use