Kitchen utensils are tools that help us prepare food. They are mostly handheld. They come in different sizes, shapes and models and they have different usage. For kitchen utensils store near me; Kitchessence is your number 1 plug for quality, durable and functional kitchen utensils. Our website kitchessence.com have a wide array of kitchen utensils for you to choose from. For kitchen utensils and their prices, we have a wide range across different brands for you to choose from.
Kitchen utensils and equipment are needed for churning out sumptuous meals. Basically kitchen utensils can be categorized into:
Food preparations tools
Cookware and bake ware.
Food cooking tools
Appliances
Other kitchen essentials
Food preparation tools
Food preparation tools are all kitchen tools used in preparing the ingredients before proper cooking. The kitchen utensils in this category are used for prepping chores like slicing, cutting, chopping, dicing, grating, mashing, squeezing, mixing, sieving etc. Food preparation tools include the following;
Knives:
A Knife is a very important utensil in food preparation. A knife does beyond cutting your food ingredients; it also slices, minces, chops and peels. There are different types of knives available. They come in different sizes, shapes and carry out different task. Below are types of knives and their uses:
Chef's Knife
Also known as the cook's knife is the first knife every cook and kitchen should have. It's the most frequently used knife because it's very versatile. Chef's knife can come in very long size of 14inches, a long size of between 8 to 10 inches and a short size of 6 inches. Whichever one you choose, just ensure that you are comfortable with the weight and balance to ensure a fast and smooth rhythm while in use. Here are some quality chef knives.
2. Utility knife
utility knife is multi-functional. It's the go-to knife for slicing fruits, tender pieces of meat or sandwiches. Its blade is narrower than a chef's knife and its usually 6 inches long. Shop utility knives
3. Paring knife: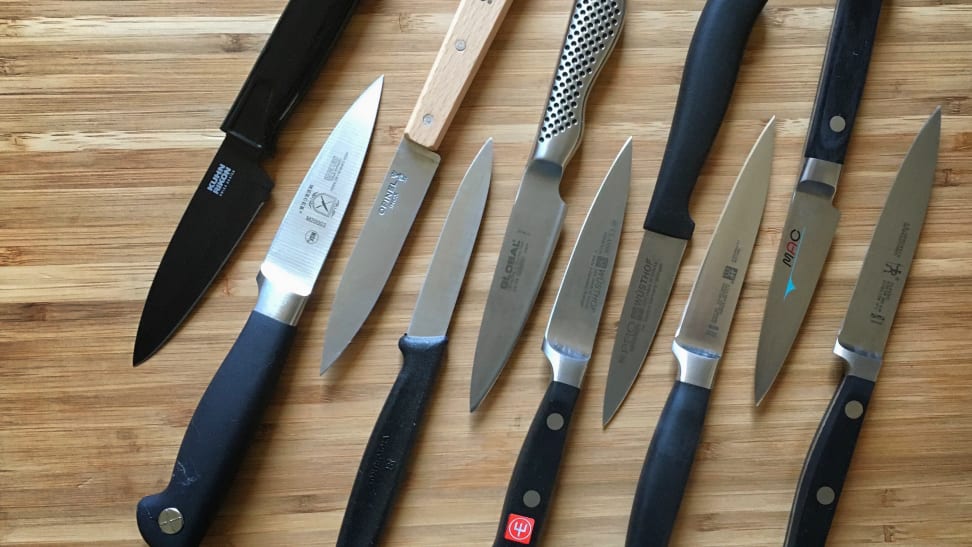 This can be regarded as the smaller version of a chef's knife. It features a short blade of great precision and versatility. Paring knives are perfect for peeling apples and potatoes, coring tomatoes, mincing small amounts of garlic and onions, working on small and soft vegetables like strawberries and garlic. It's not ideal for harder vegetables like carrots. It comes in about 3.5 inches, so don't use it on heavy food items. Here are some to choose from
4. Carving Knife:
As the name implies, the carving knife is ideal for carving thick raw meat, cutting up pork belly, pork shoulders and beef brisket. Carving knives are rounded at the end and have a flat blade designed for boneless meat. It features a long blade of up to 15 inches with an indentation that prevents food from sticking to the surface. Check out some carving knives
5. Bread knife:
As the name implies, a bread knife is the most suitable knife for slicing through large chunks of bread. Its long and strong serrated blade guarantee excellent grip and stability while in use. Aside slicing through bread, this knife is also designed to grip food and keep it in place without crushing it. This makes it good for slicing into soft fruits, vegetables and cakes. Shop for bread knives here
6. Boning knife:
The boning knife has a long thin blade that is suitable for removing leftover meat from bones. It allows you trim around curvy bones to extract as much meat as possible. It also helps break down large cuts of meat into primal cuts.
7. Santoku knife-
This is similar to the chef's knife except that it has a thinner blade that allows for a bit more focused slicing, a shorter blade and dull tip that is great at rapidly chopping herbs, fruits, and vegetables. Check them out here
8. Cleaver
A cleaver is a very heavy-duty sharp knife best for cutting through big, hard vegetables, large chunks of meat, and even some softer bones. While this knife isn't common in home kitchens, many chefs in restaurants use them to have total control over their cuts of meat. Shop cleaver
9. Steak knife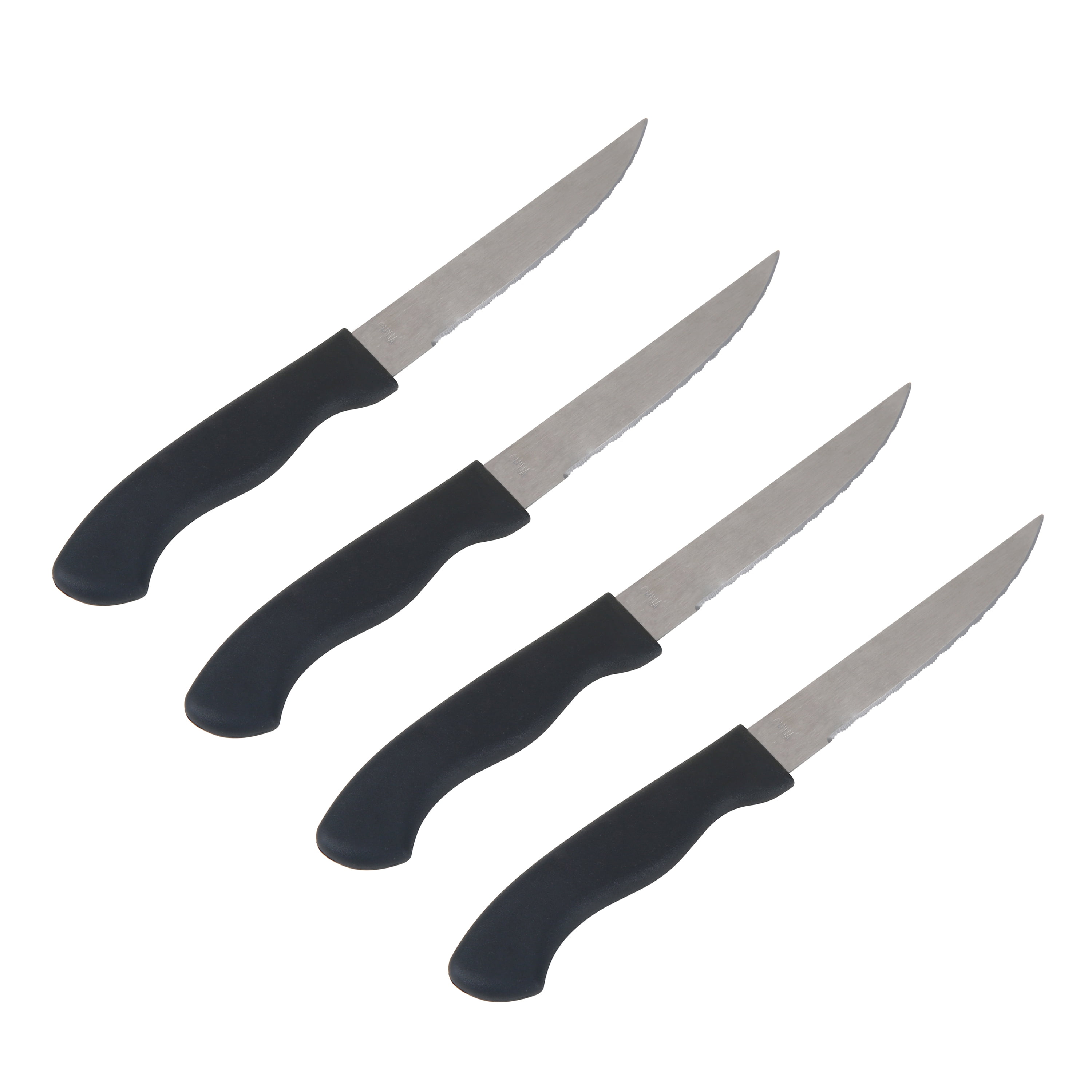 These are small serrated knives that are great for basic food prep, like cutting lemons or limes, slicing sandwiches, or dicing vegetables. Since steak knives tend to be serrated, they're not especially good for heavy-duty cuts. Check out these steak knife
10. Fillet knives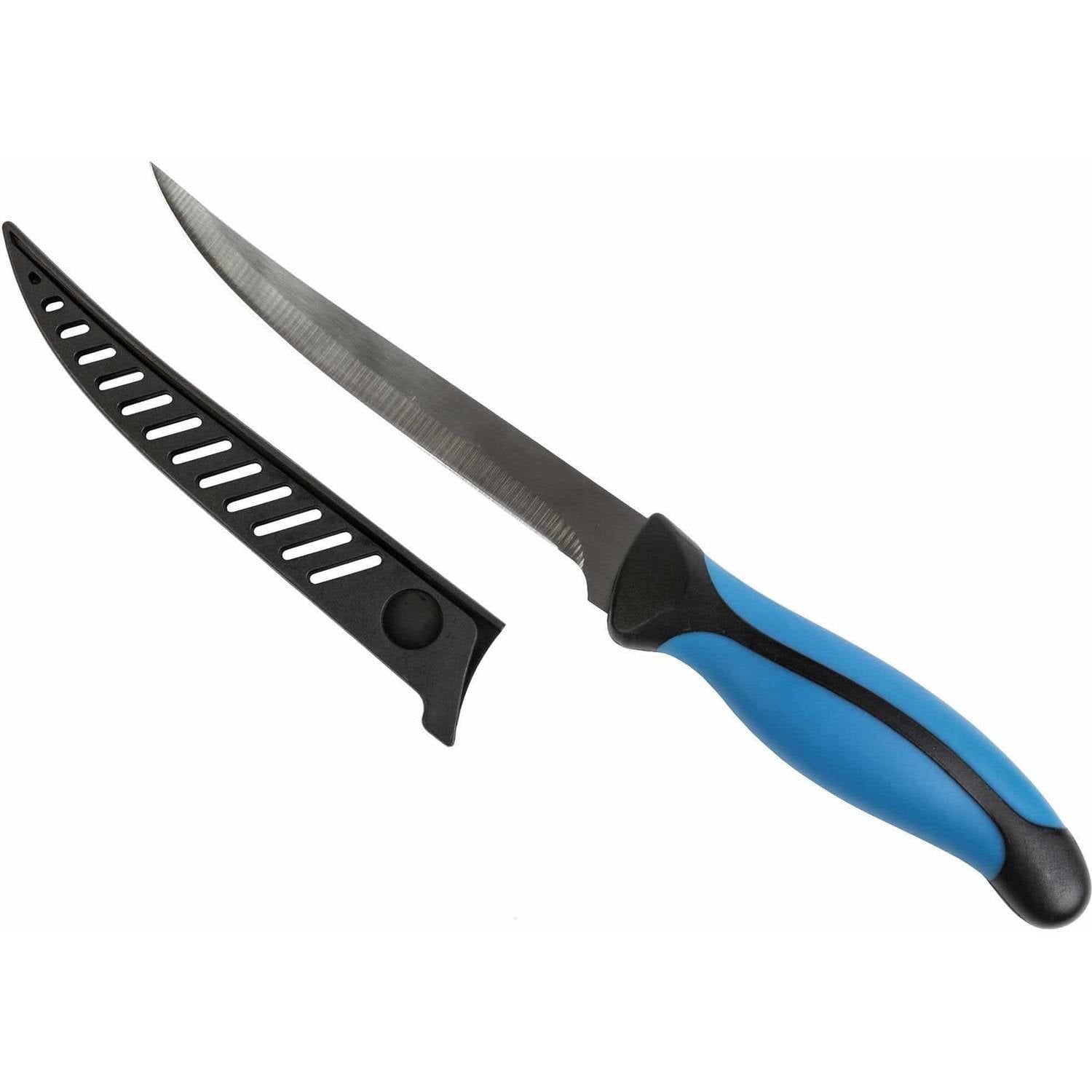 This is the perfect knife for breaking a whole fish into parts and trimming bones from fish fillet. The filet knife features a thin and sharp blade, sometimes with razor-sharp curves. Here are some to choose from
Knife sharpeners
This is an essential kitchen utensil for restoring the sharpness of knives. It also polishes and repairs the knives. Knife sharpeners come in different designs.
Honing steel: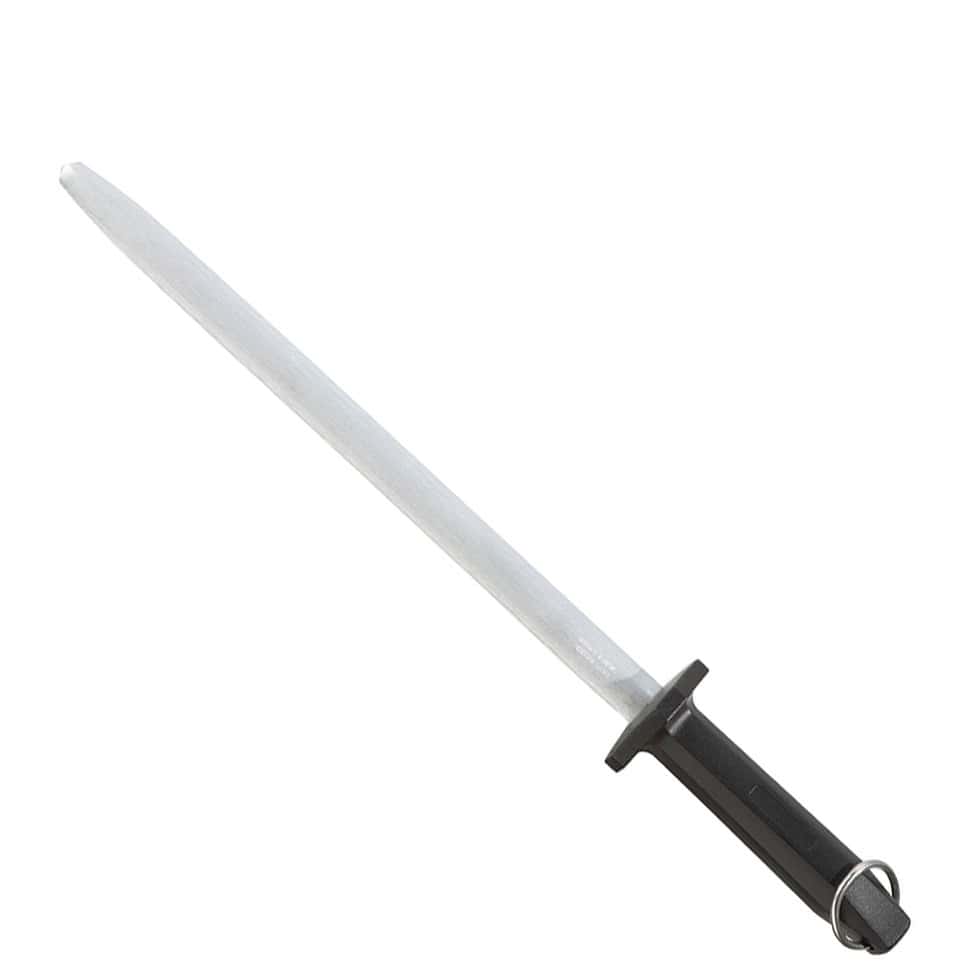 A honing steel is used to sharpen blunt knives. Not advisable to be used on serrated knives. This is an important kitchen utensil that prevents you from injury that may arise when using a blunt knife. It's ideal to horn your knives weekly before or after use. Check out this honing steel
Garlic press: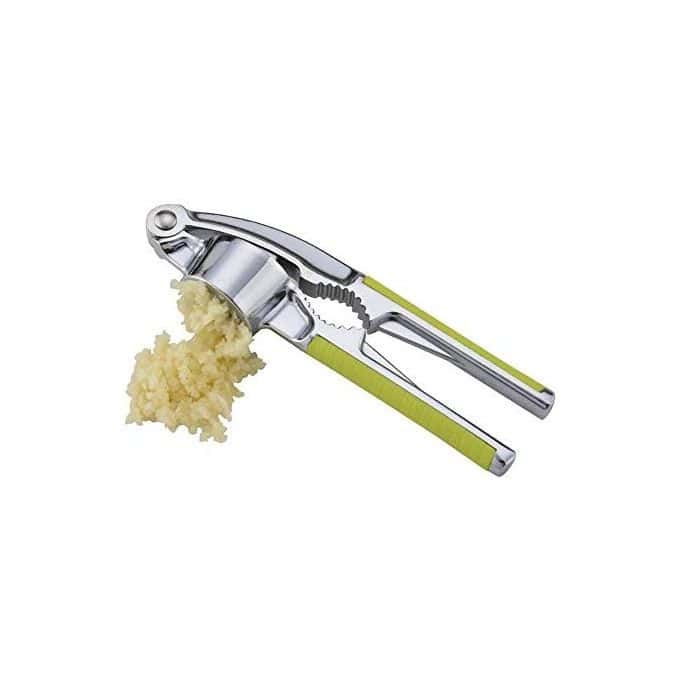 This is an ideal tool for crushing or mincing fresh garlic. It features a tool that looks like a nut cracker with holes. Check out this ergonomic garlic press on our store.
Zesters:
A zester is the ideal utensil for shaving strands from the outermost layer of lime, lemon and other citrus fruits. They are also used for cutting curled shavings from blocks of chocolate, creating attractive garnishes or decorations for desserts.
Cutting boards: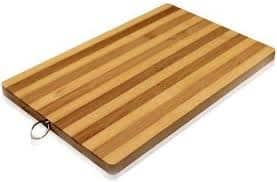 Cutting boards are protective surfaces used for slicing, cutting or chopping food ingredients. They come in different forms of wood, plastic or cork. They feature various sizes and design. Check them out here
Mashers: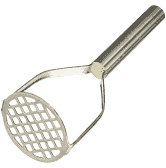 These are kitchen tools that are used for crushing food.  It features a handle and a mashing head. The food is mashed or crushed by grabbing the handle and pushing down on the foodstuff. Shop here
Whisk:
This is an indispensable kitchen utensil to a baker. A whisk helps blend ingredients together quickly. It also increases the volume of mixed food ingredients by incorporating air into them.
Peelers: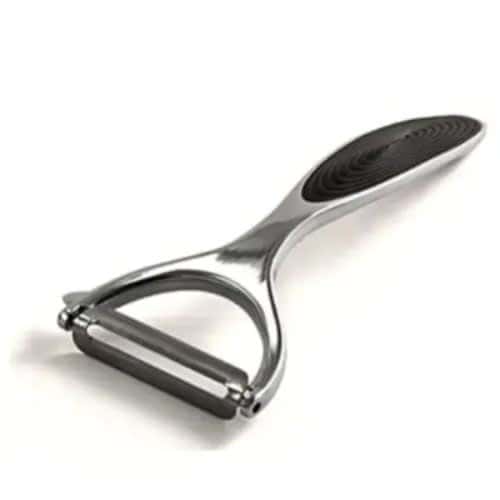 A peeler is a simple hand held tool for peeling potatoes, carrots and other food ingredients. It features a sharp stainless steel blade and a handle. This tool will save you time and energy while making peeling your food ingredients a breeze.  Here are peelers to choose from
Mixing bowls: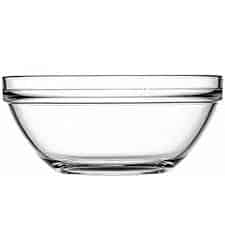 These are bowls that come in different sizes and are used for mixing, beating, storing different ingredients as well as working on dough. This is a very good kitchen companion that allows you enjoy an organized kitchen. Check out these beautiful set
Colanders: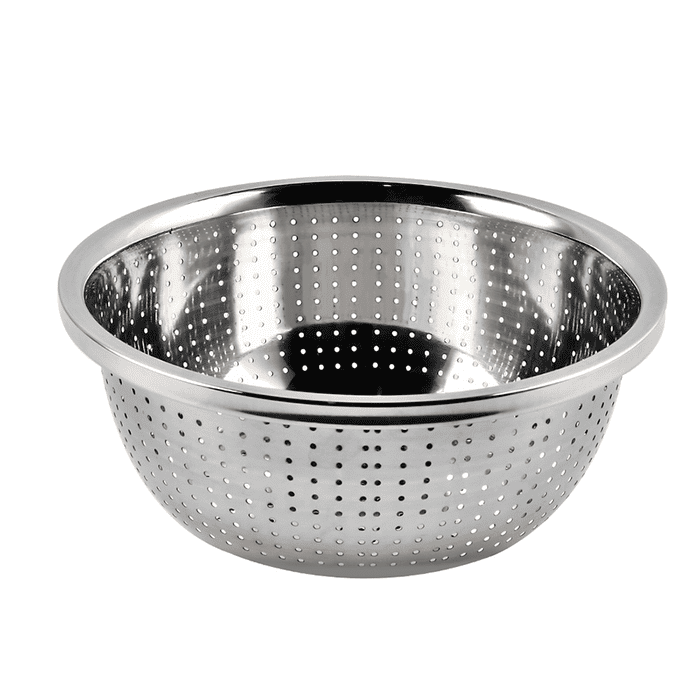 A colander helps in rinsing and straining out water from food. It features perforated holes that expels out water while retaining the solid in it. This indispensable kitchen utensil comes in various forms of plastic, stainless steel, enamel etc. Check these out
Measuring cups, jugs and spoons:
These help you use the correct amount of ingredients in preparing your food. It helps ensure that your food comes out perfect by following the recipe. Get yours
Scales: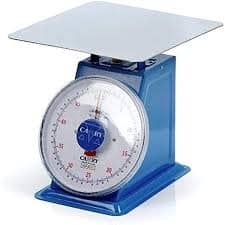 Scales help in measuring larger amount of food ingredients. Like the measuring cups and spoons, it also help guarantee that you are using the correct amount of ingredients in cooking your food. Here are scales to choose from
Squeezers: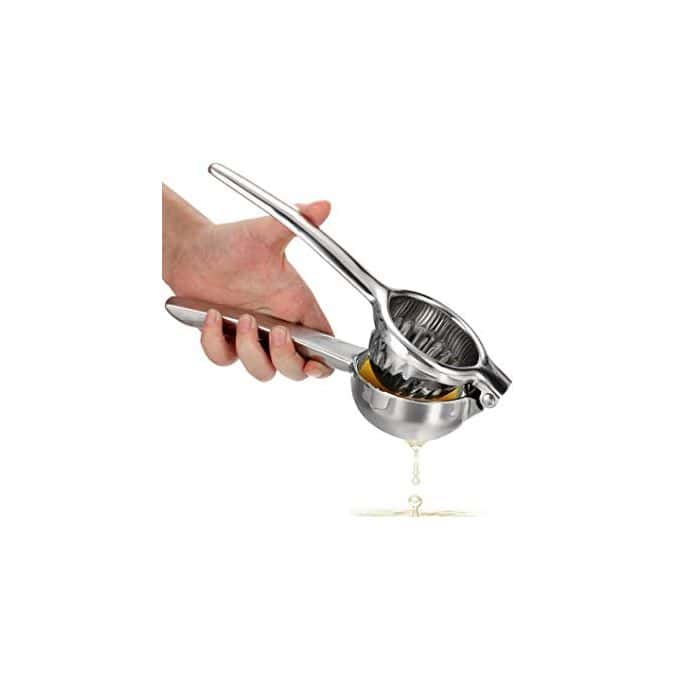 A squeezer is an important kitchen utensil that separates the pulp and squeeze out the juice to the last drop. It's very simple to operate.  All you need do is cut the fruit into half and put it into the squeezer with the cut side upside down, and press the handles. A good example is the lime squeezer. See this
Graters: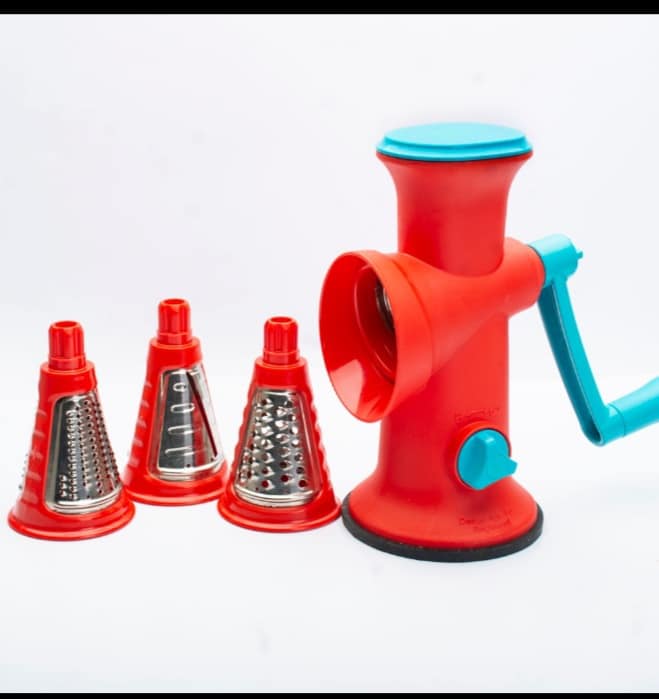 This is an essential utensil that slices, dices and grinds food into strips or bits. They come as stainless steel or plastic and features different shape, design and size. See here 
Shears:
These are utensils mainly use for snipping herbs, cutting open food packaging, and breaking down poultry. Shears come in different sizes and colour. Find one here https://kitchessence.com/product-category/cutlery-knife-accessories/shears/
Can opener:
This is a veritable kitchen utensil that help you to remove the lid from a metal can in such a way that prevents injury and does not allow metal shavings to contaminate the can's contents. Can openers come in manual and electrical forms.
Cookware and bake ware
These are the tools used in the actual food preparation. They are the pots and pans use in cooking, baking, frying, grilling, roasting, boiling, etc. Cookware and bake ware utensils are on sale at kitchessence. Cookware sets, cookware best for health and cookware of different types like stainless steel, nonstick, aluminum, copper, cast iron, glass etc.  Cookware are used on cook tops while bake ware are used in ovens. Find below examples of some cookware and bake ware tools.
1. Cooking pots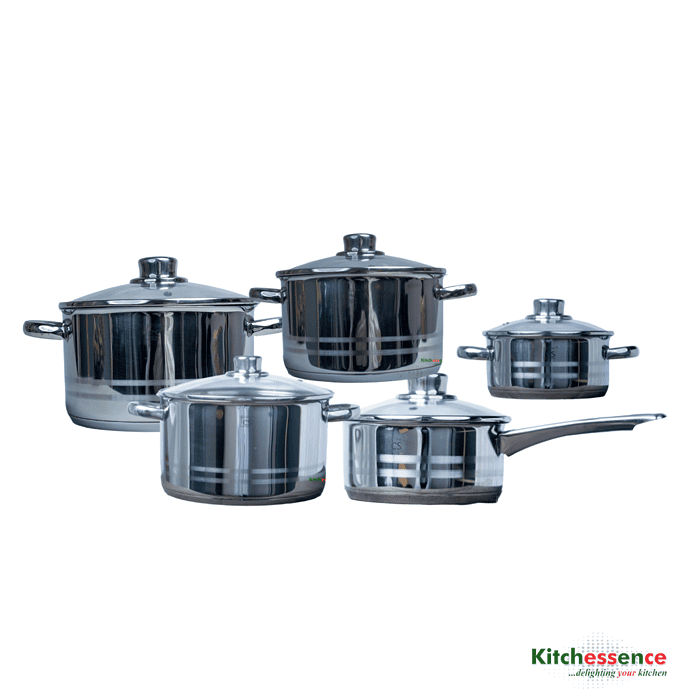 A pot is a deep round or tall container used for cooking stews, soups, and other food. Cooking pots can be classified according to the material they are made of, e.g. stainless steel, aluminum, copper and cast iron. Cooking pots can also be classified based on its uses e.g.  sauce pots, stock pots etc
2. Pans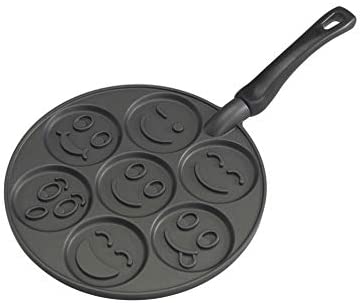 Pans are cooking utensils used for cooking methods that apply high heat to produce browning, like reducing, sautéing, searing, or frying. Pans are usually shallow and features long handles like these.
3. Skillets: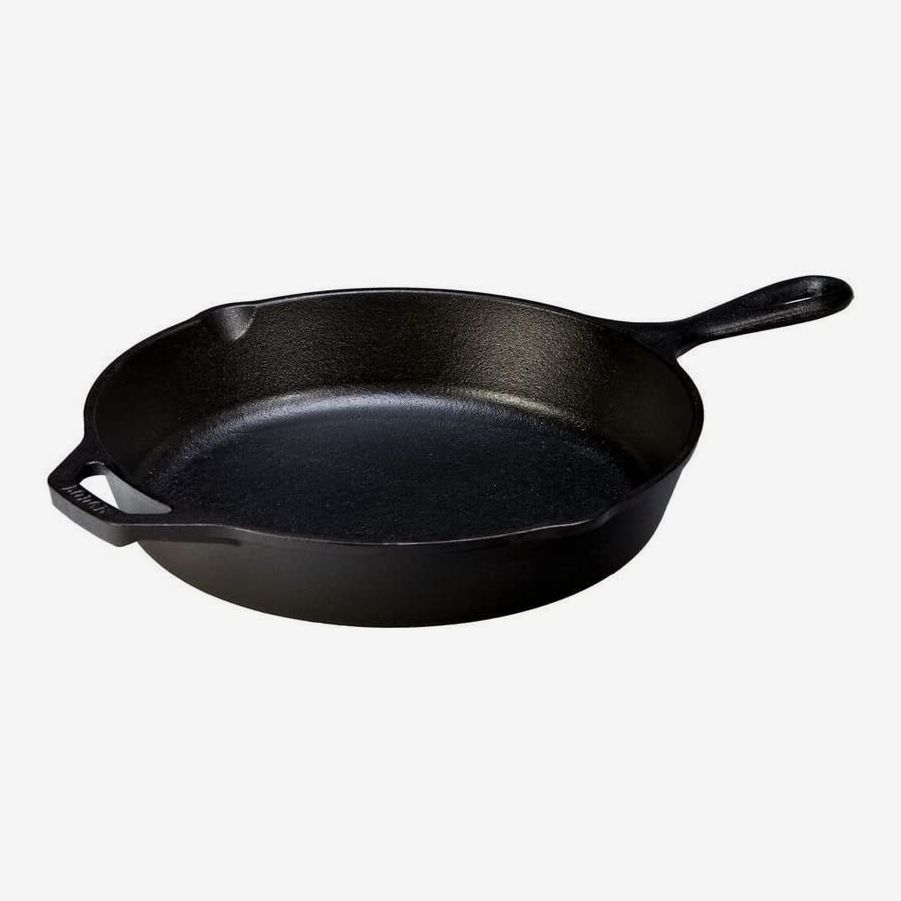 A Skillet also called a fry pan features a flat base pan used for frying, searing, and browning foods. It is usually between 20 to 30 cm in diameter with low sides that flare outwards, a long handle, and with or without lid. Check out some skillets 
4. Kettles: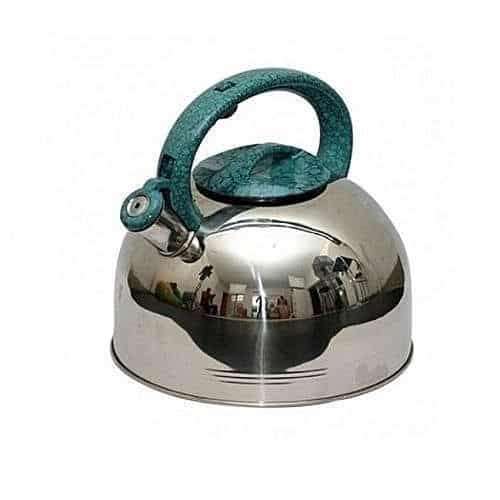 kettles are used for boiling water. They feature a lid, spout, and handle. Checkout a selection of beautiful kettles we have in store.
5. Pressure cooker: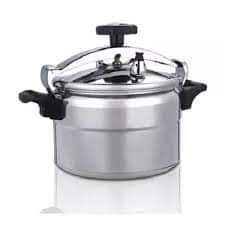 Pressure cookers are sealed cookware that cook food under high pressure steam. High pressure limits boiling and creates higher cooking temperatures which cook food far more quickly. A pressure cooker saves you time and money. Click to see various types and sizes of pressure pots we have in store.
6. Woks: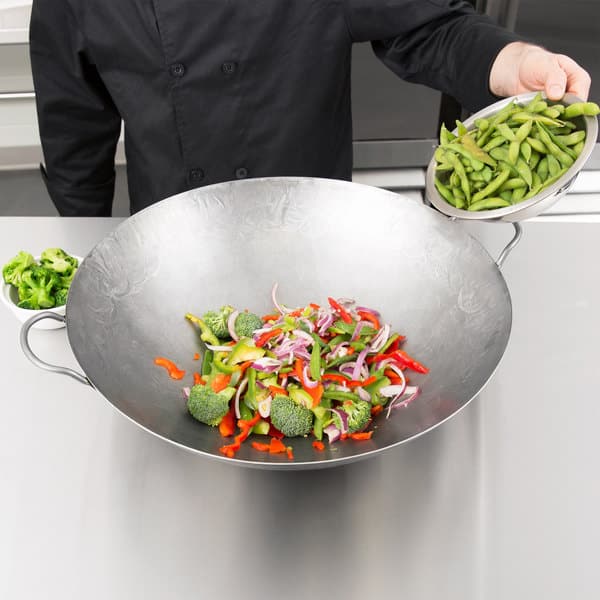 A wok is a deep, round-bottomed, bowl-shaped cooking pan with sloping sides that distributes heat evenly. A wok are perfect for making stir fry because the height of its walls make it ideal for retaining food while quickly stirring and tossing. Woks are available in store here.
7. Sauce pans:
Saucepans are deep cooking pots usually with a long handle and lid. Discover a selection of different saucepans we have available.
8. Grill pans:
A grill pan is a pan with grill lines on the surface of the pan for searing food evenly and draining excess fat. At kitchessence we have in store durable grill pans to choose from.
9. Baking pans: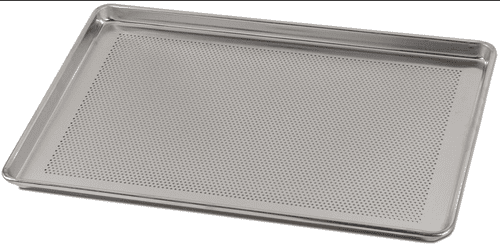 These are flat, rectangular metal pan placed in an oven and used for baking pastries such as bread rolls, cookies, sheet cakes, Swiss rolls, and pizzas. Check them here
10. Casserole dish:
This is a kind of large, deep pan or bowl used for cooking a variety of dishes in the oven. Check the different dishes we have
11. Muffin pans:
These are pans with molds use in baking muffins and cupcakes. Check out this Red Copper muffin pan.
Cooking Tools
These are the utensils that are used alongside the cookware and bake ware during actual cooking. They help in stirring, turning, flipping and dishing of the food being prepared. Examples are:
1. Spatula: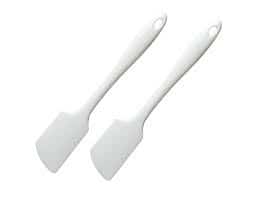 This kitchen utensil is perfect for mixing, scraping, flipping, or spreading ingredients. Checkout this white 2pcs in our store.
2. Stirring spoon: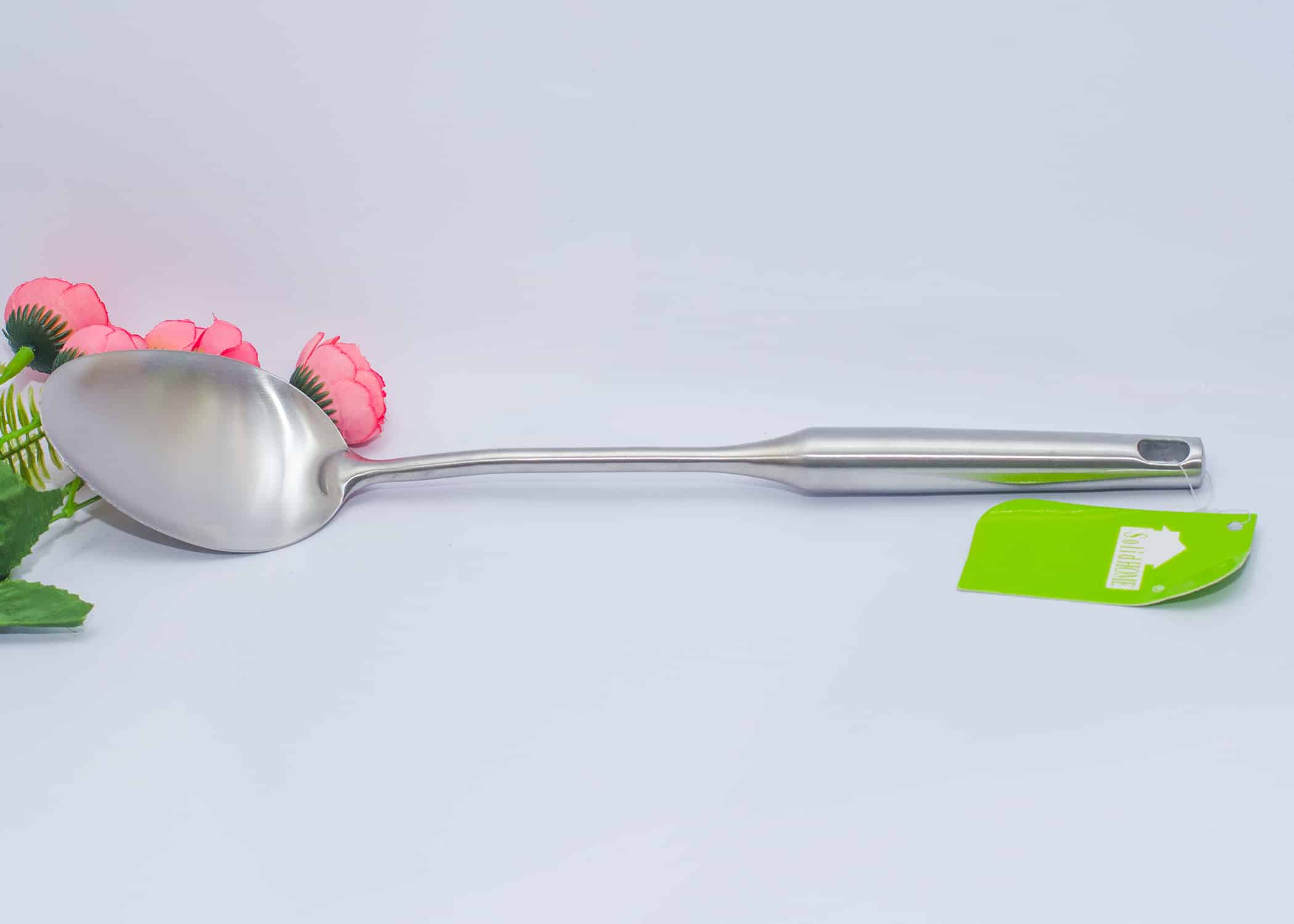 This is a long cooking spoon for stirring and mixing many kinds of hot and cold food. Get one today.
3. Slotted spoon:
These are ideal in preparing pasta, oatmeal, sauces, soups, stews, fried foods or other similar items. A Slotted spoon is a large cooking utensil containing holes that enables moist foods or items to be lifted out of fluids while the excess liquid drains out the holes in the base of the spoon. Available instore
4. Ladle: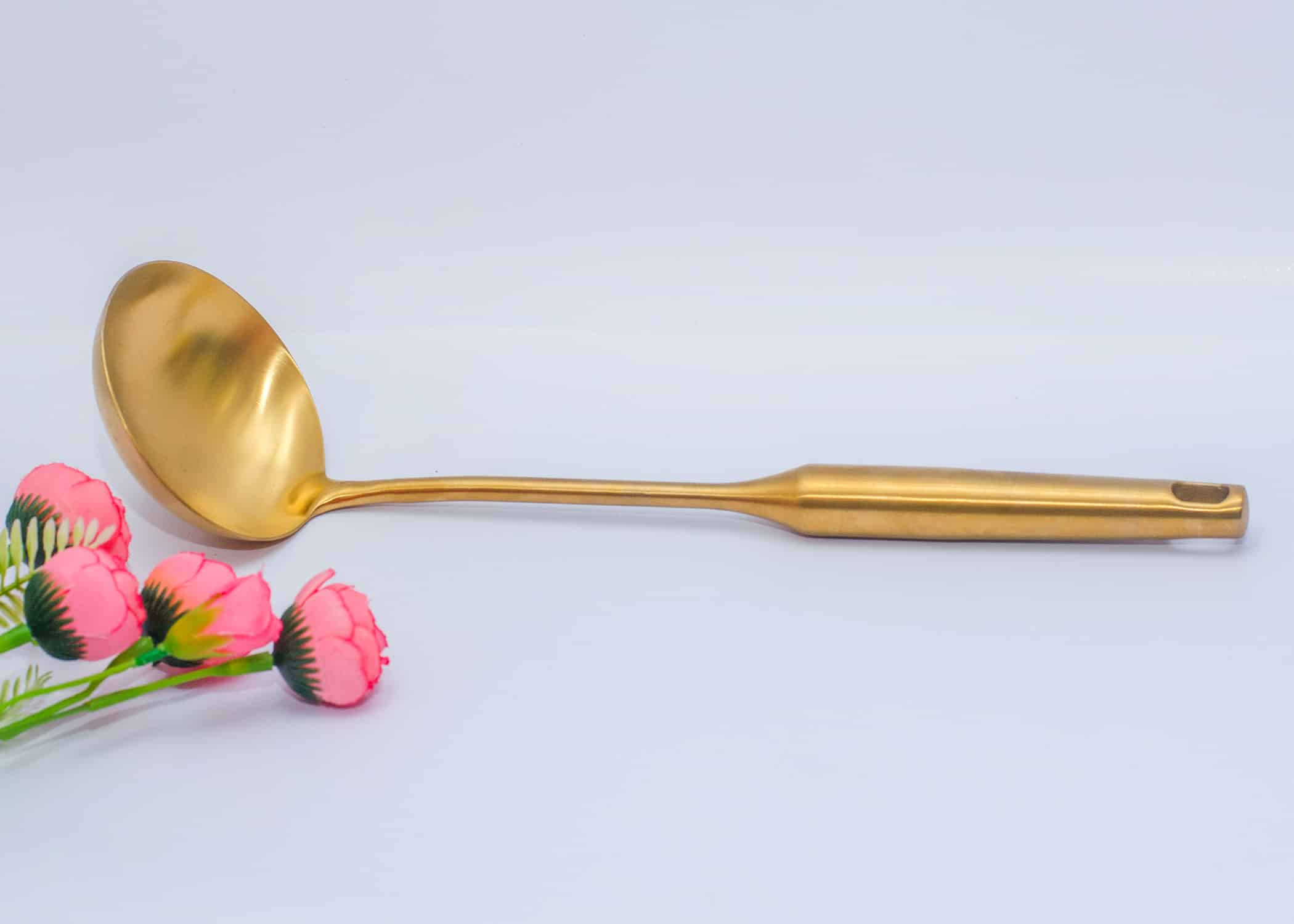 Ladles are deep long handle spoons used to dish soups of all kinds from the pot to the soup bowl. Check out some here.
5. Tongs: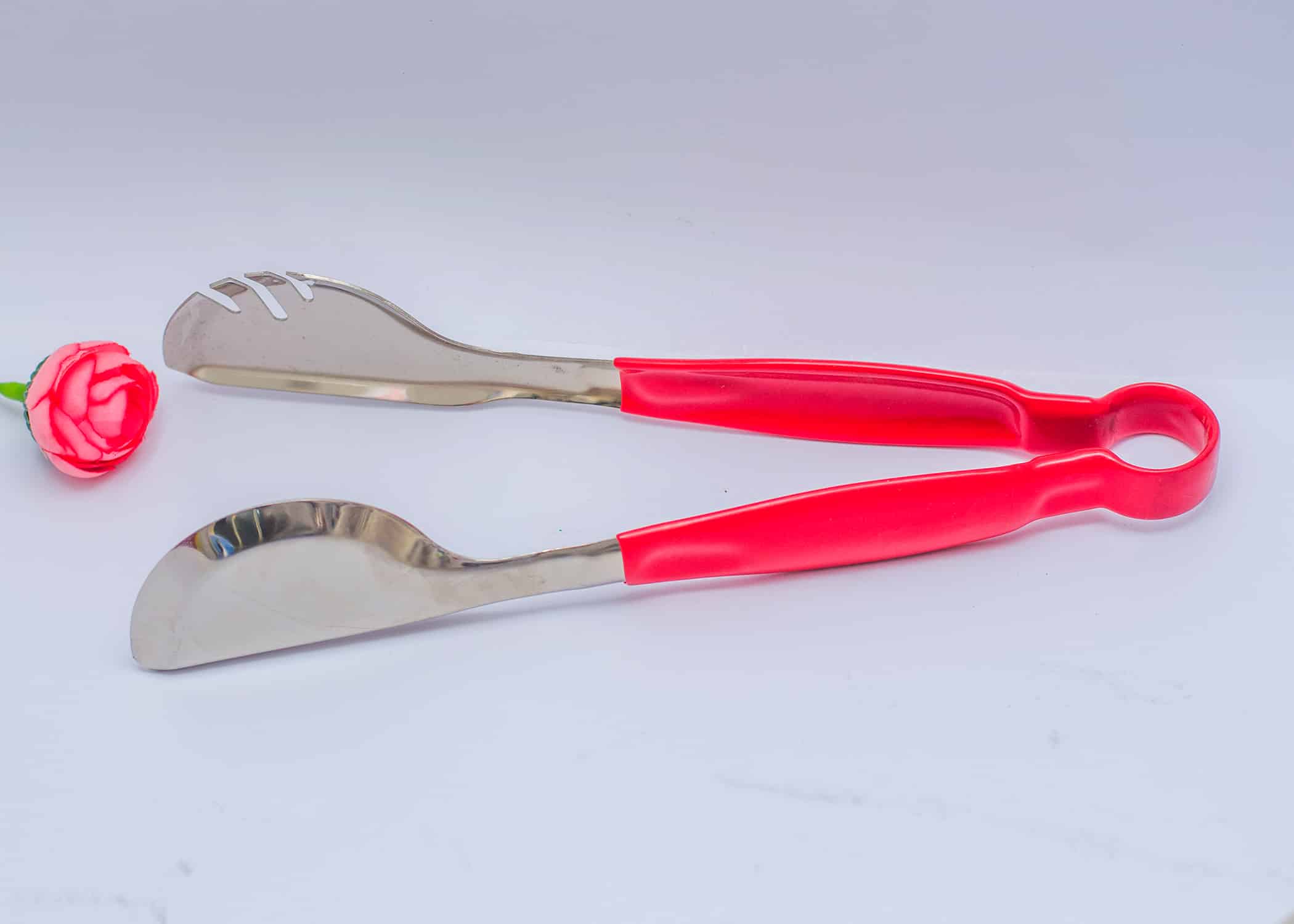 A kitchen utensil used to grasp, flip, rotate, adjust or retrieve food in grill, pans or cooking pots. We have available nonstick, stainless steel and silicon tongs.
6. Splatter guard:
This prevents hot oil from spitting out of the pan to cause burns or stains. Checkout this kitchen accessory here
7. Oven mitt: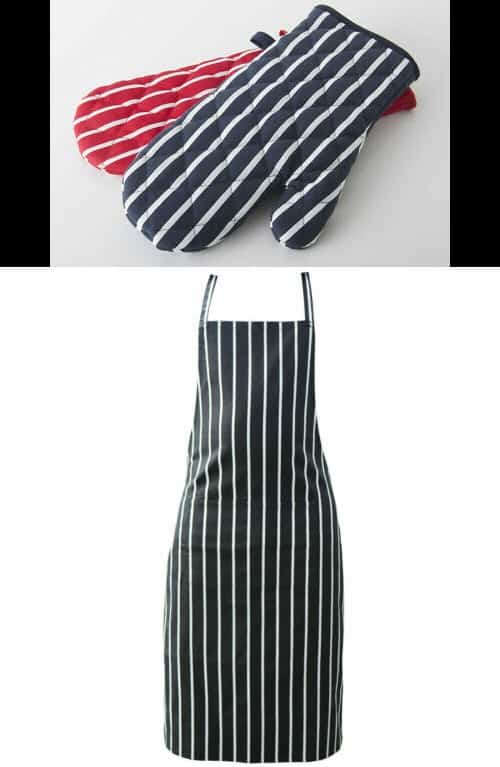 This is a padded glove for handling dishes in or from a hot oven to prevent scalding. Check this out 
8. Thermometer: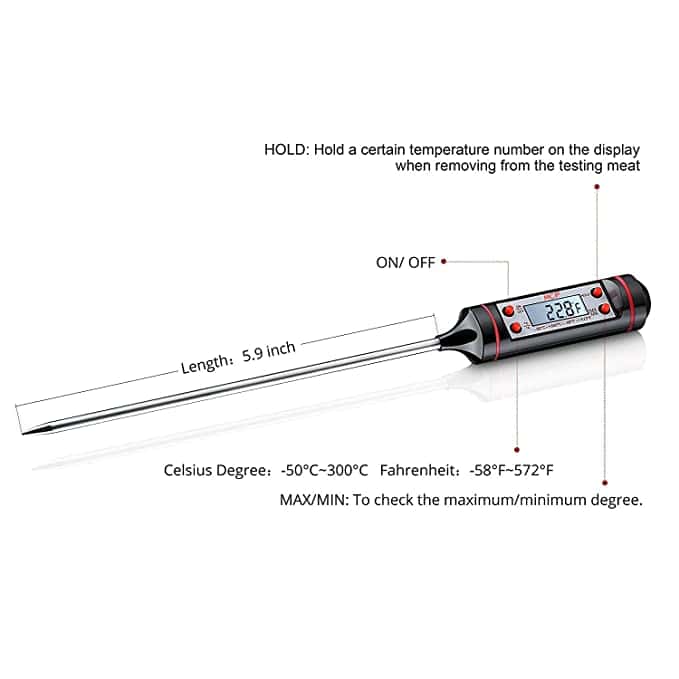 This helps measure the temperature of a food to determine if it has been cooked to its proper doneness. It may also be used to determine if a refrigerator or stove is reaching its proper temperatures. Thermometers can be classified according to their uses, e.g.  Candy Thermometers, Meat Thermometers, Oven Thermometers, and Refrigerator Thermometers. These thermometers come in different shapes and sizes for different functions, such as fork, prong, bulb, digital, and open face dial thermometers. Each type has a range of temperatures it is capable of registering, depending on the product being measured for temperature. Check here
Appliances are the machines used during the food preparation and cooking stage. They usually make cooking easy and fast. They also allow for creativity in cooking various recipes. Examples are:
1. Blenders: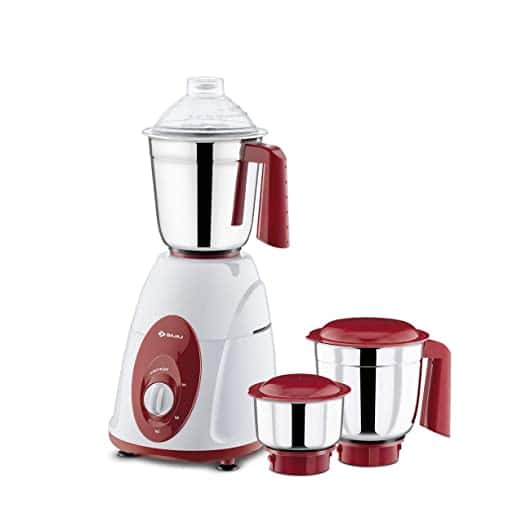 Blenders helps break down, mix, crush, purée or emulsify food and other substances. A stationary blender consists of a blender container with a rotating metal blade at the bottom, powered by an electric motor that is in the base. This is an essential kitchen appliance. Check in store
2. Toasters:
Toaster is a kitchen appliance for toasting food such as sliced bread, crumpets, and bagels. Toasted bread is called toast. A typical toaster uses heat radiated from hot electric elements to heat a piece of bread. Shop – Kitchessence
3. Sandwich makers:
I
This is a kitchen device with two hinged convex metal plates with a handle. It has a clamshell form and is used to toast, warm, and seal sandwiches or toasties. Sandwiches comprise two bread slices with fillings such as cream cheese, veggies, eggs, and other ingredients sandwiched between them. Here are sandwich makers to choose from. 
4. Food processors:
These are good for tackling tough and rigorous work of shredding, kneading, dicing and grinding as well as blending a combination of ingredients into homogeneous mixtures. We have available quality ones to choose from.
5. Yam pounders: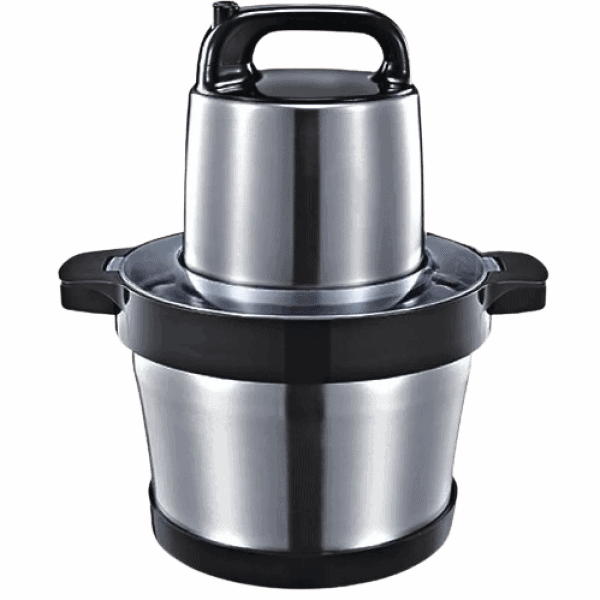 They are electro-mechanical kitchen appliance made to perform the task of converting boiled yam into pounded yam. A yam pounder pounds yam in less than 2 minutes. They come in various design sizes and designs as seen here.
6. Air fryers: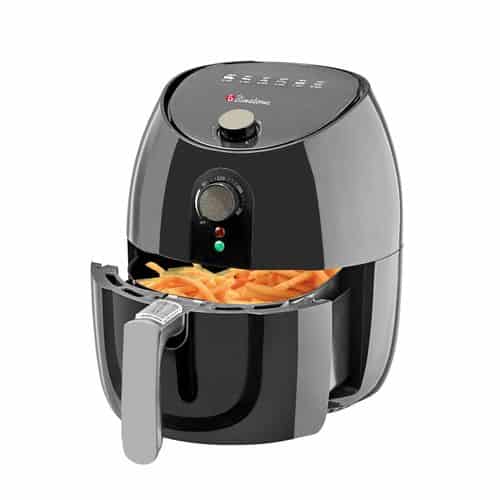 An air fryer is a small countertop convection oven that simulates deep frying without submerging the food in oil. It fries by circulating hot air at high speed, producing a crisp layer via browning reaction.
7. Microwave ovens:
These ovens heat food using microwaves, a form of electromagnetic radiation like the radio waves. Microwaves are great for cooking because they are reflected by metal; they pass through glass, paper and plastic and they are absorbed by foods. Get yours here 
8. Cookers:
these are appliances used for cooking food. They consist of oven, hob, and grill and powered by gas or electricity. Check out these
9. Electric kettles: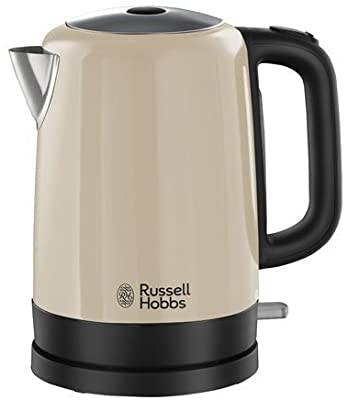 Electric kettles use electricity energy to bring water to boil. We have various types available 
10. Food mixers:
These are machines used for mixing foods. They come in various sizes as seen in our store 
11. Juicers: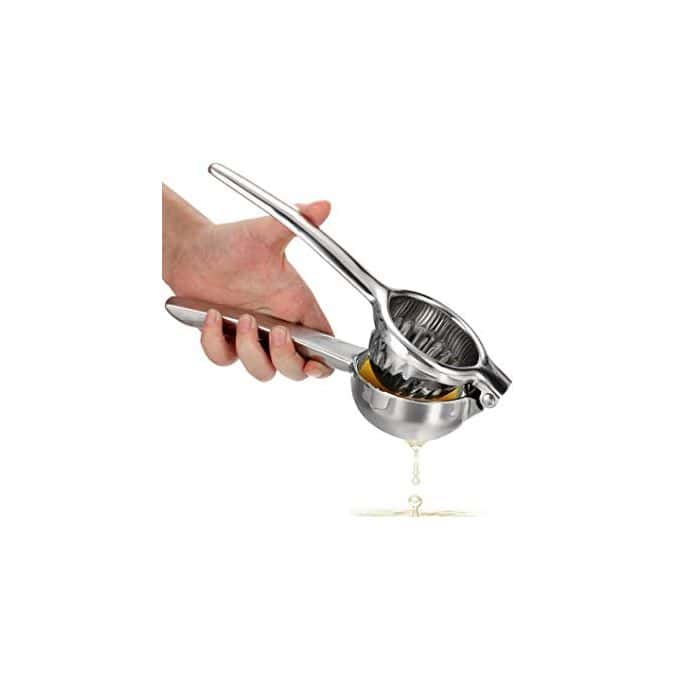 A juicer or a juice extractor crushes, grinds, and/or squeezes the juice out of the pulp of fruits, herbs, leafy greens and other types of vegetables in a process called juicing. Check out these quality juicers.
12. Rice cookers: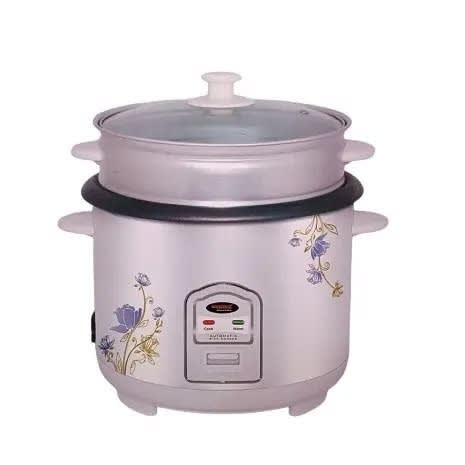 This is a kitchen appliance that boils or steams rice. It features a heat source, a cooking bowl, and a thermostat. The thermostat measures the temperature of the cooking bowl and controls the heat.
13. Grinders: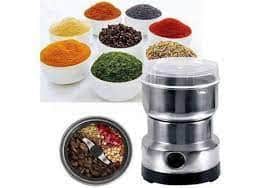 These are kitchen appliances used to turn dried food ingredients and spices into a powder form. They are also called millers. Check out these on our website.
Other kitchen essential are utensils that do not fall under the above mentioned categories but nevertheless they are highly important tools in a kitchen. To mention a few:
1. Trash bags:
Helps you dispose your refuse neatly and healthily.
2, Pedal well covered bins for hygienically storing dirts.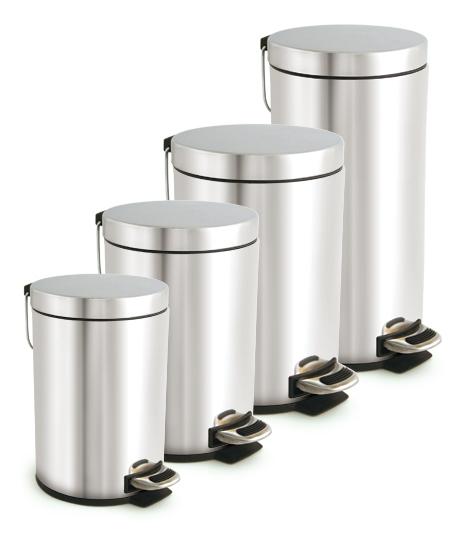 3. Food storage containers: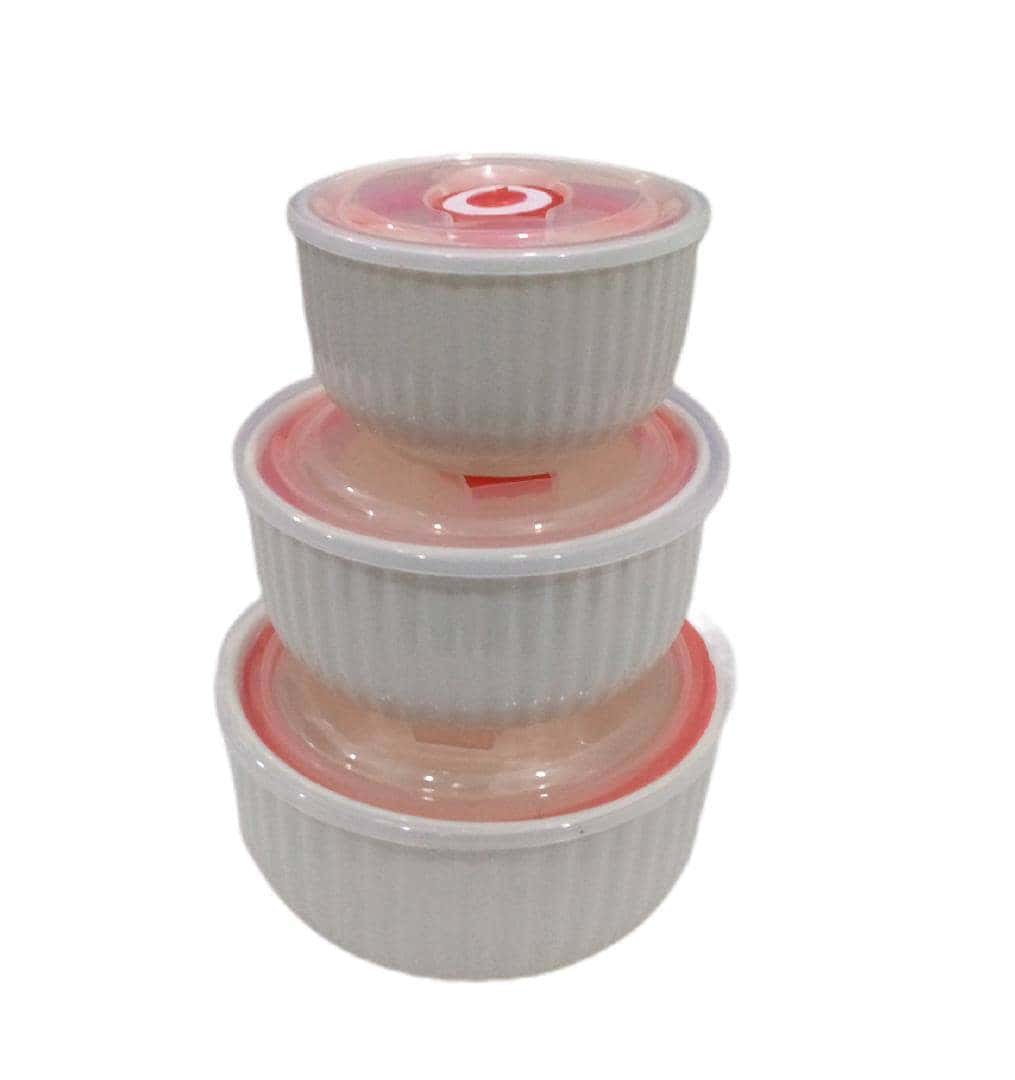 Comes very handy when preparing your ingredients for cooking. They are as well useful for storing your bulk cooking or leftovers into badges in refrigerators. Get yours here.
4. Foil aluminum papers:
Foil conducts and distributes heat, making it able to withstand high temperatures from baking, broiling, roasting, or grilling. For anything above 400 degrees, use foil as available here.
Aluminum foil can also be great for food storage. "It molds easily around bowls, food, and tops of containers of all shapes and sizes, ensuring a snug fit to keep out air while locking in smell and freshness,"
5. Tissue holders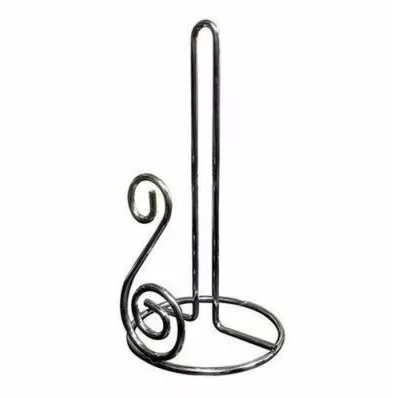 This is an ideal kitchen accessory for storing tissues or towel for easy reach during food preparation. This aids and ensures cleanliness. Check out these beautiful ones on our website.
6. Micro fibre towels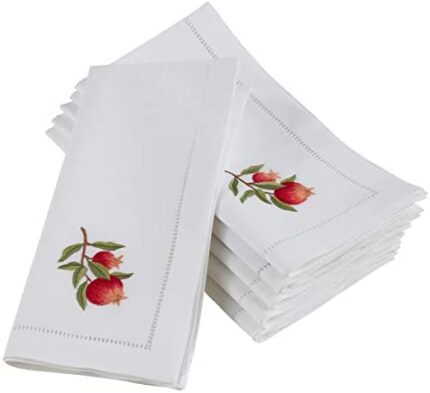 Microfibre towels help scrub spills on the stove, counter tops and more. They're great as cleaning rags. Get yours here
7. Dish racks:
These are racks used to hold dishes after they have been washed in order to dry.
8. Sponges:
These are used to clean dishes, cookware and other utensils that needs to be cleaned in water.
9. Dishwashers:
A dishwasher is a machine that cleans dishware, cookware, and cutlery automatically. Unlike manual dishwashing, this does not rely on physical scrubbing to remove dirts.
What kitchen utensil do you need right now?